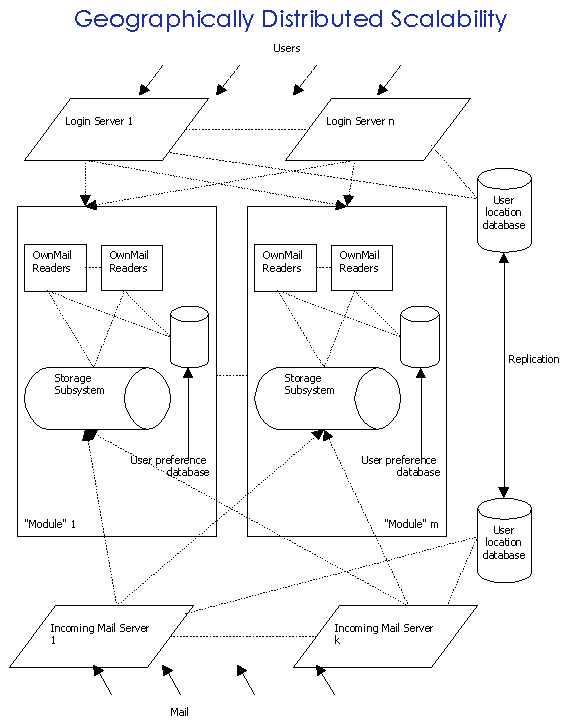 &nbsp
OwnMail chose a modular approach to scalability to avoid 2 common bottlenecks: that of the PCI bus and that of LAN speeds. These modules can be geographically disperse and structurally divergent. Administration of the modules can be localised. The key benefits of the modular approach are summarised below: -
It allows geographical distribution to locate the user's mailbox and other services close to him to reduce service latency.
It reduces "lock-in" to any colocator or infrastructure provider by allowing rapid evacuation of users from one module to another.
It ensures glitch free transfers from legacy systems to OwnMail.
It allows load balancing to smoothen out resource requirements.
It allows distributed administration for greater manageability.
It allows different classes of service even under the same domain name.
The modules are connected by Internet protocols, hence there is no practical limit to scalability.