OwnMail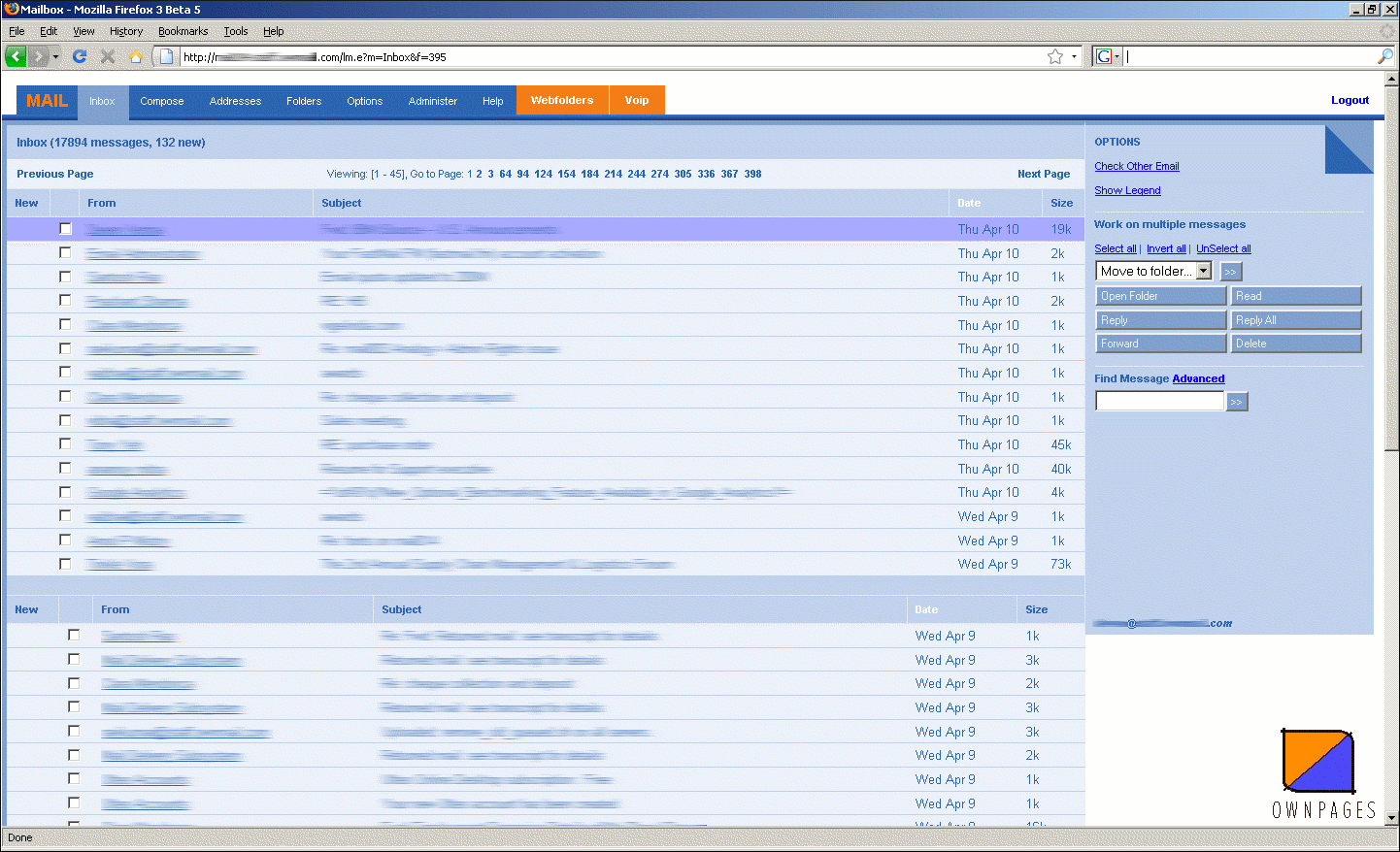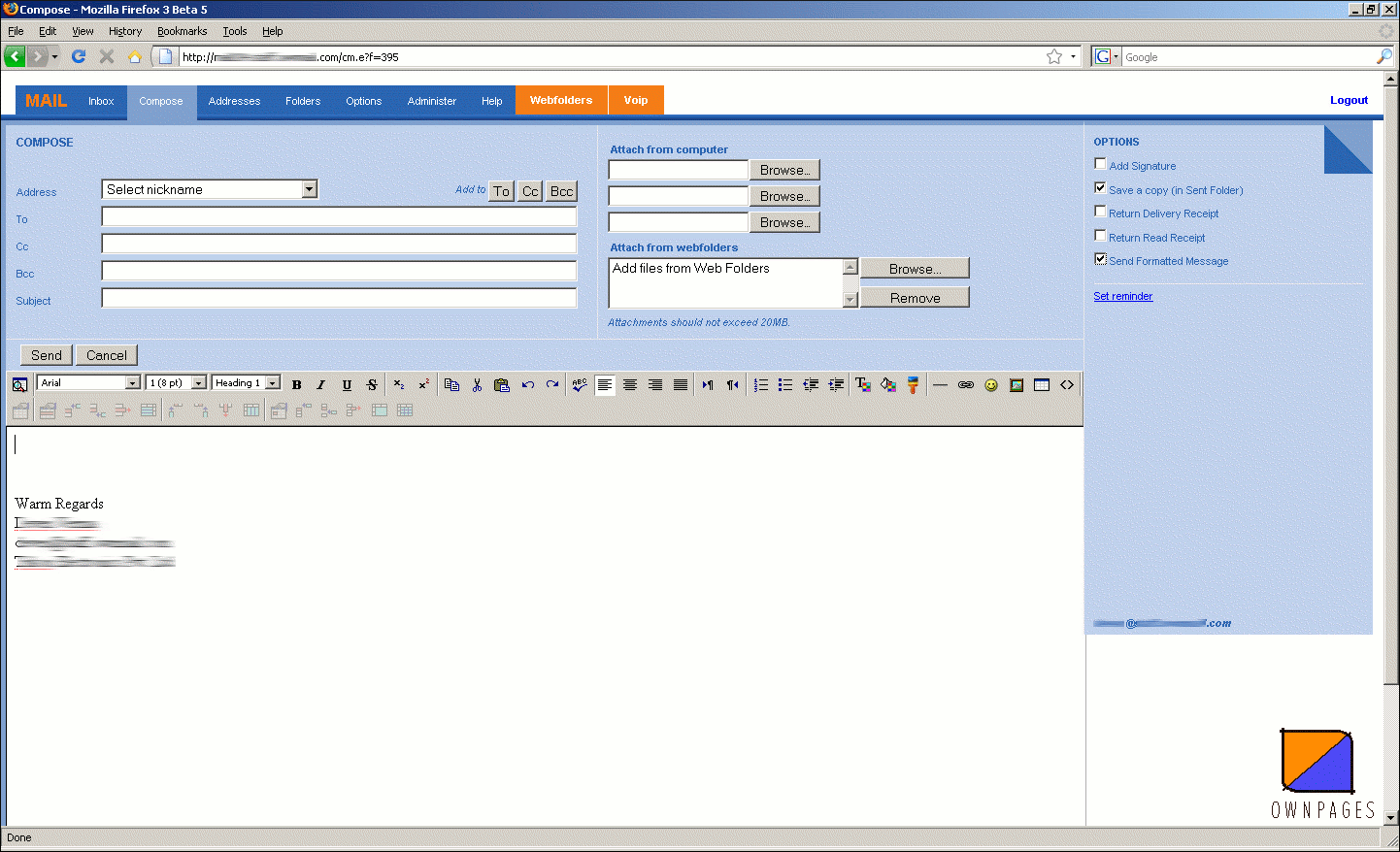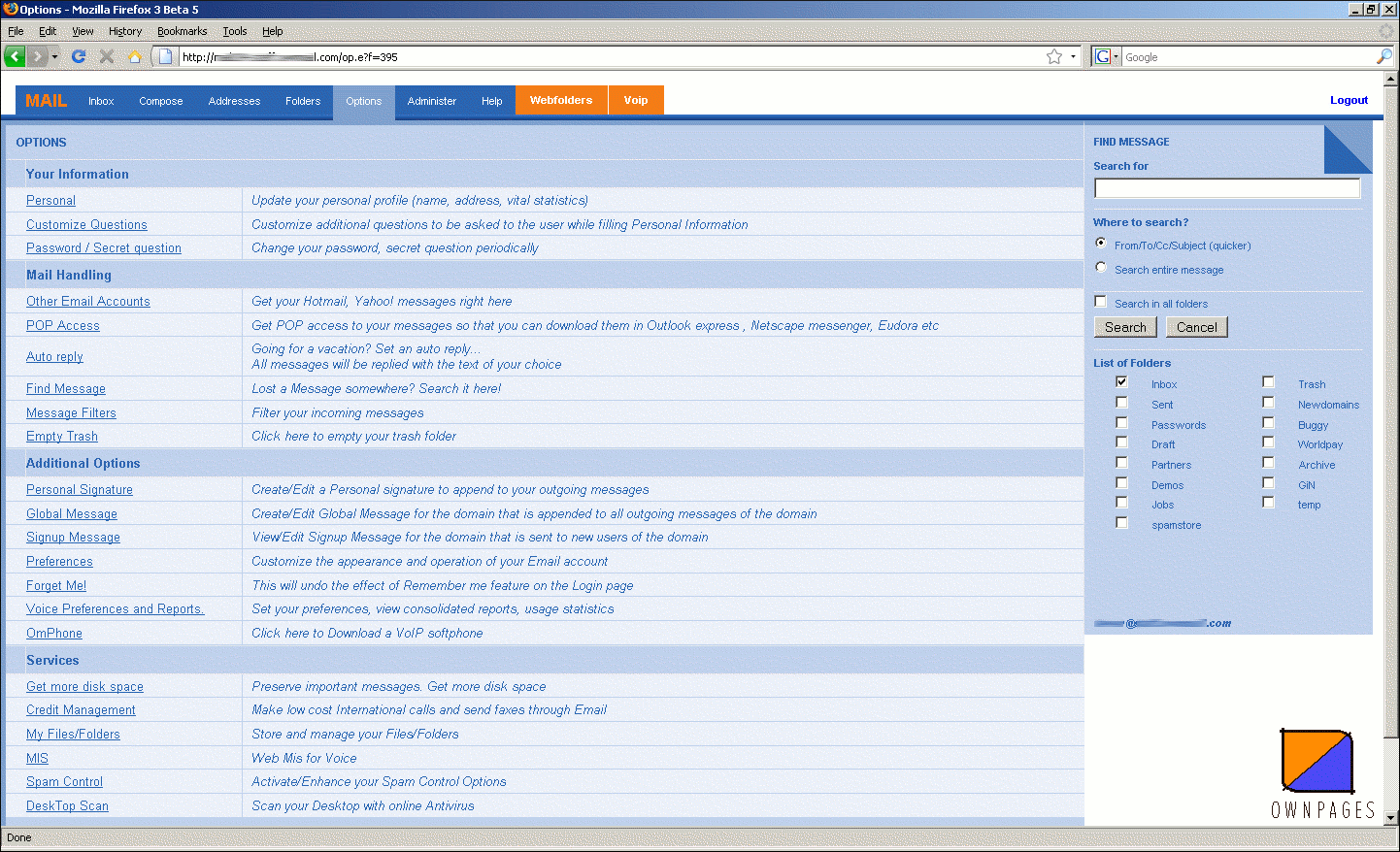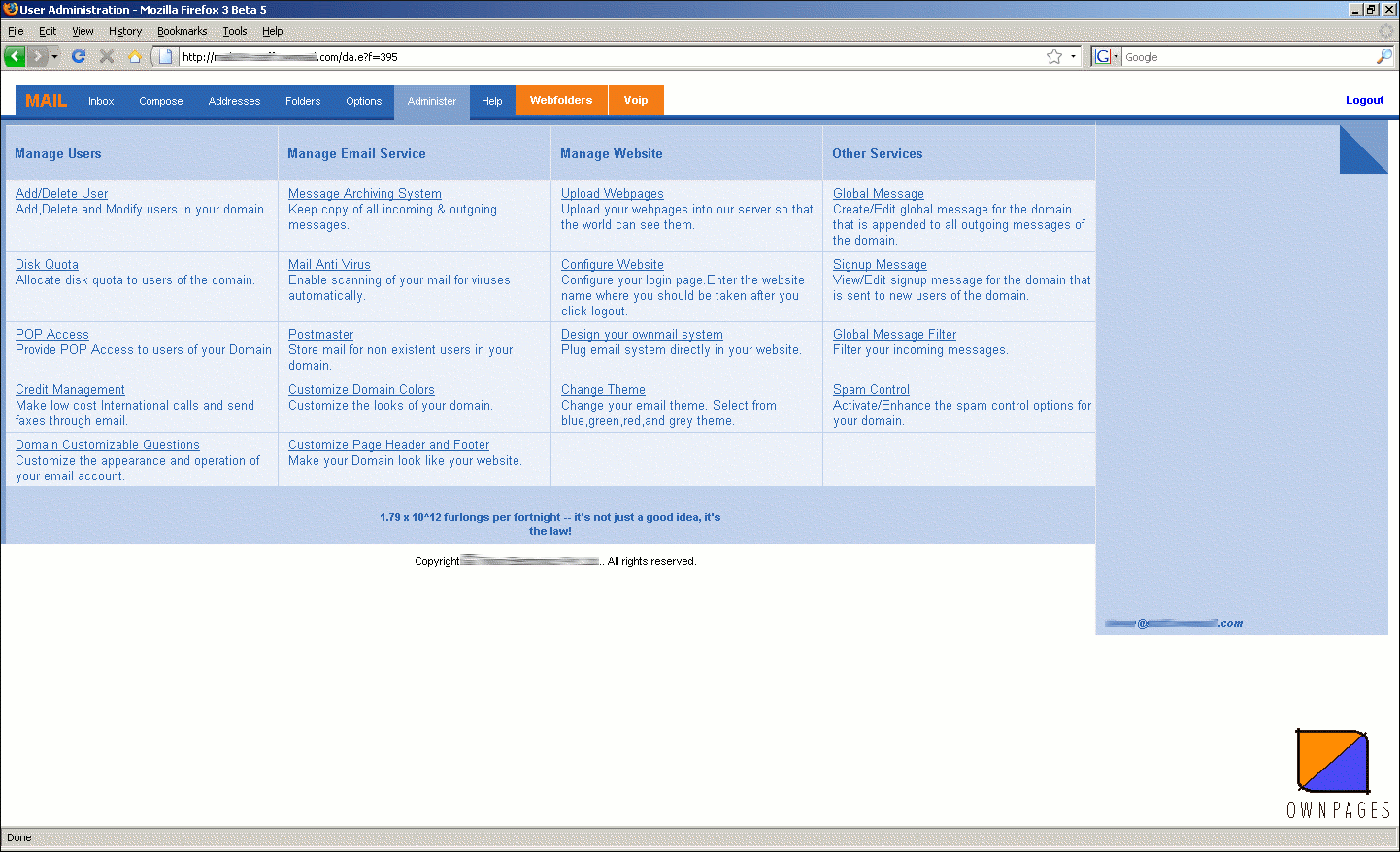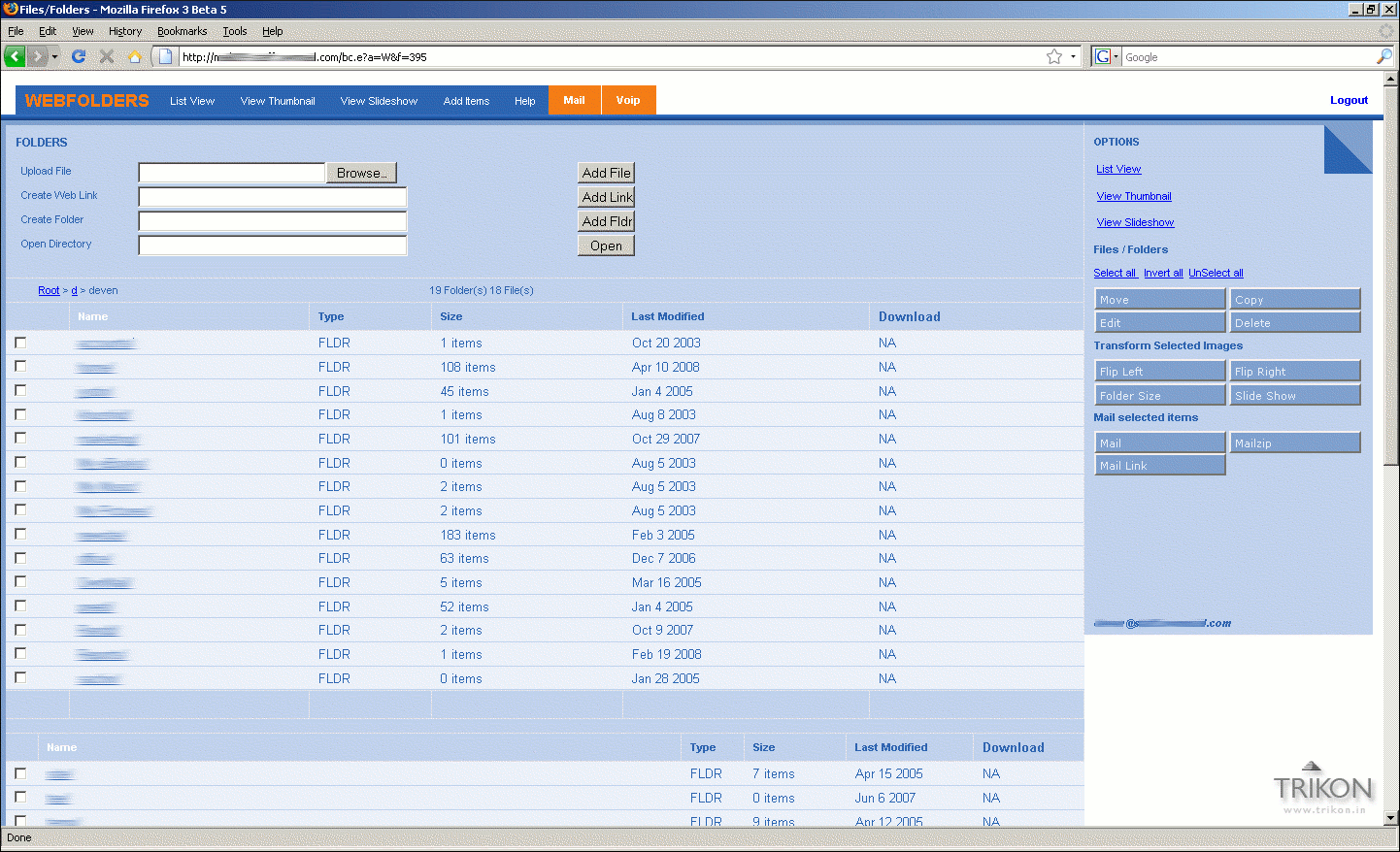 BENEFITS
Maintenance-free email for business, schools and sites
Uses the Internet, can be given anywhere
No need for a server or a technician
Browser interface with all features, no need to load software
Can be used from shared computers
Huge mailboxes, no need to delete old mail
Mail can be read while travelling
Dramatically lower cost of servicing branch offices
Archiving ensures continuity despite employee turnover
Complete helpdesk support for switchover to OwnMail
Register Now
"Maintenance-free email service"
Trikon's OwnMail service eliminates the headaches related with providing email to your organisation. It is maintenance-free. You do not need a server at your premises, nor technical help. This gives you huge cost savings with great flexibility. See some of its benefits below:
Enterprise class benefits
Maintenance-free design
Designed from ground up to be used without technical help
No need to run email servers, anti-virus or anti spam gateways
No need to install or configure software if you use browser based email
24 hour telephone support
Suitable for multi-location organisations
Ability to define multiple smtp delivery locations
Combine SMTP delivery for some locations with webmail / POP access for others
Fine grained delegation of administrative rights
Dramatically loser cost of servicing branch offices
Suitable for shared computers
Full featured browser based design makes it easy to share computers
Huge mailboxes, no need to download messages
Run email servers on dynamic and / or private IP addresses
A unique feature: run local email servers on private IP addresses
Local mail servers on dynamic IP addresses also possible
Compressed email delivery - save bandwidth
Unique compressed email delivery option reduces BW by 50%
Early detect, anti-spam and anti-virus features reduce BW by another third
---
Enterprise class features
User features
Browser based email.
Pop access.
Personal message filters
Personal signature
Download from other POP accounts
Auto-reply
Message search
Address book in compose
Delivery receipts / read receipts
Message forward
Automatic save of sent messages
Reminders via email
Can be used from office, home or on the road, no need for a laptop
Can be used from shared computers
Internet file server for online storage of documents.
Administrative features
Unlimited number of mailboxes of between 200 - 10,000MB. Default 200MB
Pay only for space used, typical utilisation of mailboxes is 3%
Powerful Anti-virus, Anti-spam
Delegation of administrative functions
Global message filters
Global signature or message / Sign-up message.
Web site email is completely customisable
Message archiving
Postmaster facility
Message tracking system
Outgoing SMTP delivery to multiple locations
All features available via web browser, no need to load any software.