International Phones and Roaming!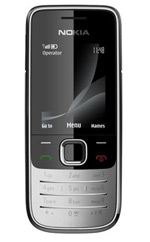 Click for printable brochure
BENEFITS
Choice of worldwide or country specific sim cards
Worldwide sim card pays you to receive calls!
Country specific gives local number in country of travel
Free incoming in most countries
Deep Discount call rates to India @ 25-30c per minute
Free delivery & collection
Transparent, publicly viewable tariff schemes
Call me
Bundled International Phones
Trikon provides international phones to let you roam in every continent. These world phones work on all networks and frequencies. They are bundled with our International roaming sims; just tell us when booking your sim that you would like a world phone as well.
You may of course have the very latest mobile phone, but it may not work well abroad due to difference in operating frequency. Well, your problem is solved with our world phone. Bundled with our international phone cards, the world phone roams in every continent. Now you can leave for your foreign trip with the confidence that your International phone card will work every where.
International roaming with the worldphone is effective in at least these countries: alaska, american samoa, angola, antigua and barbuda, australia, austria, bahrain, belgium, benin, bermuda, bhutan, bolivia, brunei, burundi, cayman islands, china, cocos islands, costa rica, cyp north, cyprus, czech republic, denmark, egypt, estonia, finland, france, french guiana, georgia, germany, ghana, greece, hong kong, hungary, iceland, israel, italy, japan, jordan, kazakhstan, kenya, korea south, kyrgyzstan, latvia, lebanon, lesotho, lithuania, malawi, mongolia, montserrat, neth antilles, netherlands, new zealand, niger, nigeria, northern mariana is, paraguay, poland, portugal, puerto rico, rodriguez island, rwanda, saudi arabia, south africa, spain, sri lanka, sudan, sweden, switzerland, tanzania, turkey, uae, uganda, us, uk, uruguay, vatican, venezuela, vietnam, virgin islands us, yemen, zambia. Use your worldphone with confidence.
more info