EasyStart Plan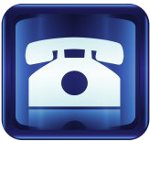 FEATURES
Phone service for Indians anywhere in the world
Uses the Internet, can be given anywhere
Phone device provided, no computer needed
Call friends and family in US/UK at Rs1/min
Can be used for phone, fax or EPABX
3 month money-back period
As clear as a land-line, or your money back
Optional incoming number to receive calls
USA/UK toll-free numbers (1800) available too
Earn money on referrals
Register Now
"Worldwide calling from Rs 1.40/minute"
Our EasyStart Plan features our lowest initial cost with no rent. Its rates start at Rs1.40/minute, with Rs1/minute possible to friends and family using our calling service.
What you get:
Rates from Rs1.40/minute (approx US$0.03).
Calls to friends and family using our calling service possible at Rs1/minute.
No rent.
Free instrument provided to use the service, no computer needed.
Calling between users of our service anywhere in the world at Rs1/minute
Optional incoming number from 37 countries to receive calls. Toll-free numbers available from US/UK.
Software phone also available to use the service from a computer.
Free on-line console and optional monthly billing.
Easy-to-start, no risk package. 3 month evaluation period with buyback available.
On-line sign-up and payments using credit card in 5 currencies.
Auto-debit option for your credit card for super convenient payments.
CallerID, automated utility service, online console, helpdesk and more.
What you pay:
Charges vary by destination as per tariff sheet, starting Rs1.40/minute.
Special codes (e.g. mobile phones) are often charged higher, see tariff sheet carefully.
Registration is charged at Rs989 one-time, devices and shipping included.
This registration charge is not refundable.
There is no rental charge or minimum billing
This is a prepaid service with an initial pre-paid credit of Rs2,000.
Balance in your prepaid account is refundable till 3 months after payment, but usable for 1 year. Charges towards calls made are not refundable.
Billing pulses are at 60 sec intervals.
Service tax at applicable rates is extra for users in India.
You need an Internet connection to use the service
Choose if your billing is likely to be below Rs500 per month, else see Premier Plan
Rates are subject to change without notice.
Rates in INR.
| | | | |
| --- | --- | --- | --- |
| Code | | Country | Rate |
| 86 | | China | 1.4000 |
| 852 | | Hong Kong | 1.4000 |
| 1 | | USA | 1.4000 |
| 44 | | United Kingdom | 1.4000 |
| | | | |
| | | | |